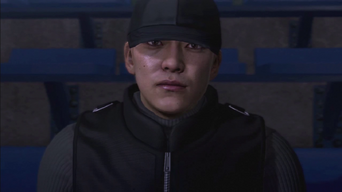 "But once I get squarred with my dream in a way I can live with..I'll come back to you again. And when I do,please let me vow the exchange of brotherhood with you."
Baba to Saejima
Baba is Saejima's sworn brother and work under Kurosawa. He is the fourth boss fighter.
Yakuza 5
Edit
Appearance
Edit
Personality
Edit
Fighting Style
Edit
Ad blocker interference detected!
Wikia is a free-to-use site that makes money from advertising. We have a modified experience for viewers using ad blockers

Wikia is not accessible if you've made further modifications. Remove the custom ad blocker rule(s) and the page will load as expected.