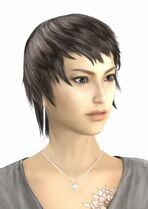 Mizuki Sawamura (澤村 美月, Sawamura Mizuki) Mizuki is the owner of Ares, supposedly Yumi's younger sister. She raised Haruka at the Sunflower orphanage then managed her own bar, called Ares, located on top of the Millennium Tower. It is revealed that Mizuki was just a cover created for Yumi (who is Haruka's real mother) to keep her safe from Jingu.
Appearance
Edit
Ad blocker interference detected!
Wikia is a free-to-use site that makes money from advertising. We have a modified experience for viewers using ad blockers

Wikia is not accessible if you've made further modifications. Remove the custom ad blocker rule(s) and the page will load as expected.