Genre
Action-Adventure
Themes
Sexual, gambling, alcohol, smoking
JP Version
クロヒョウ 龍が如く新章
Rating
CERO D (17yrs & Above)
Developer
SEGA
Syn Sophia
Publisher
SEGA
Platforms
PSP
Distribution
UMD
Digital distribution
Release
2010
Players
Single
  Official Website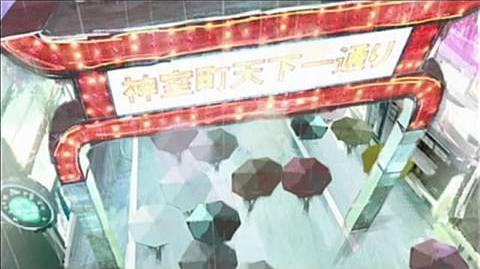 Kurohyō: Ryū ga Gotoku Shinshō (Yakuza Black Panther New Chapter) is developed by Syn Sophia (formerly the AKI Corporation) and published by Sega exclusively for the PlayStation Portable in 2010. The game was announced on April 21, 2010 by Japanese gaming magazine, Famitsu, and is a spin-off from Sega's Yakuza series. A TV Drama adaption of the game aired from October 5 - December 21, 2010, on TBS. The controls and moves are similar to those in Def Jam: Fight for NY.
A sequel named Kurohyō 2: Ryū ga Gotoku Ashura hen (クロヒョウ2 龍が如く 阿修羅編 lit. "Black Panther: Like a Dragon Ashura Chapter") was announced for PSP by Yakuza series creator Toshihiro Nagoshi in Weekly Famitsu. It was released in Japan on March 22, 2012.
Main characters
Edit
Ukyou Tatsuya(右京龍也)
Amamiya Taizan(雨宮泰山)
Kudou Saki (工藤沙紀)
Kuki Ryuutarou (九鬼隆太郎)
Other characters
Edit
Those that play a part in Tatsuya's fate.
Aramaki Tsuyoshi (荒巻 毅)
Yurika (由理香)
Chiaki (千秋)
Sai no Hanaya (サイの花屋)
Notable female characters
Tejima Yuu (手島 優)
Hoshi Aya (星あや)
Nakamura Ann (中村アン)
Ad blocker interference detected!
Wikia is a free-to-use site that makes money from advertising. We have a modified experience for viewers using ad blockers

Wikia is not accessible if you've made further modifications. Remove the custom ad blocker rule(s) and the page will load as expected.